Physx Promotions designs and creates apparel and promotional products for businesses and organizations. We believe that the products you put your logo on reflect what your company stands for. There are 6 characteristics below that we look at when coming up with ideas and creating products for companies.
Usability - Is there a practical use for the product you are giving to people?

Variability - How many people can you give this product to and it still fit their needs?

Impressions - How many people are going to see this product with your logo on it.

Quality - How is your brand represented by this product?

Price - Does the product fits in your price range and is it something that is meaningful to the person your giving it to?

Mobility/Storage - Can you store these easy or take them with you to an event?
We offer a variety of services and can create pretty much make any product with your logo on it. We offer screen printing, embroidery, retail merchandise, overseas sourcing, drop shipping, and creative designs to help take your brand or organization to the next level. With expertise in the apparel industry, we specialize in being up to date on popular fashion trends and offering unique products to the market.
If you need product ideas, guidance, or sourcing of any product with your logo on it then feel free to reach out and we will take care of you!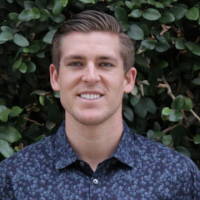 ceo
robbie@physxpromotions.com